Sierra Madre Kiwanis July Luncheons Presentations
Tuesday July 17,th the Sierra Madre Kiwanis will be hosting Dr. Sam, a local Veterinarian in our community. Dr. Sam provides free animal care in special cases. If you want lunch you will need to act today 7.16.2018 by calling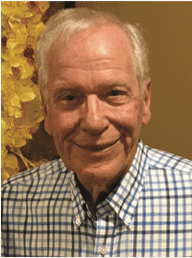 Tuesday, July 31, Dr. White will be will present his program about the hospitals in Sierra Madre over the  hundred plus years.  It is a very surprising and interesting program so invite your neighbors and friends to both of these programs.
This year's annual pancake breakfast is fast approaching. Meet up with friends and neighbors to enjoy hotcakes, sausage, coffee, milk and OJ in late September.
4th of July is Pizza Fundraising Day for the Sierra Madre Kiwanis.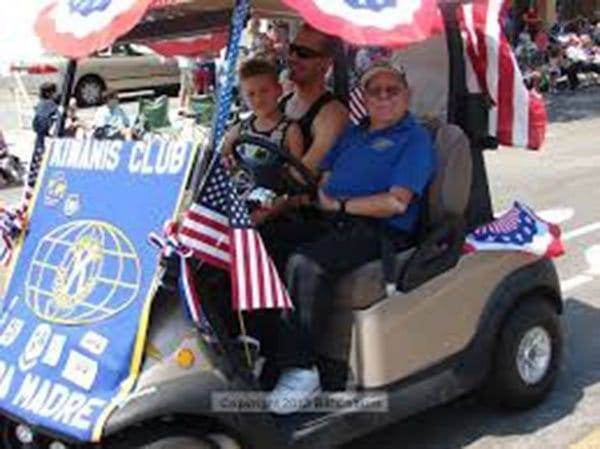 The Sierra Madre Kiwanis has and still is the place for hot pizza on the 4th of July. The funds raised by the sale of pizza goes toward the many Kiwanis sponsored youth programs.
Get your fresh local hot pizza and support our community through the pizza sales.
Long time Sierra Madre Kiwanis member, Jerry Burnett, is the guy that makes sure your most welcome contribution is received.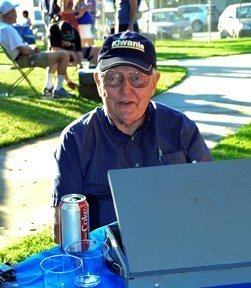 Join us in our annual series of fundraising events.
Sierra Madre Kiwanis Builders Club 2018 Huge Success for Students, School and Club
This May, students were awarded for having accumulated 3,500 hours (1.75 people working 40 hours a week for 50 weeks) of service in our community since the beginning of their 2018 school year. It is a really big deal!!!These kids are so enthusiastic and such enthusiastic workers. Sierra Madre Kiwanis Club is very proud to be their official sponsor!
In 2017 the Sierra Madre Kiwanis came together to sponsor, contributed too and participated in events in Sierra Madre. These events improved the quality of life for our community's children and their families. We are proud to offer a variety of events that help make Sierra Madre a better place to live.
Though the years the Sierra Madre Kiwanis club has produced projects that have a huge impact on our residents, their children and our extended community. Please explore our site to see the kinds of events we either produce, sponsor or take part in. In the event you find something you can relate to we hope you can join us and become a Sierra Madre Kiwanis member.
Membership is not a condition to take part in, work at or give to the many Kiwanis sponsored events.
Sierra Madre Kiwanis Look Forward to 2018



Stop by at our weekly meeting at 33 E. Sierra Madre Blvd. Sierra Madre CA 91024 USA to find out what is happening next in Sierra Madre. Lunch is still the best $10.00 you ever spent.
Come, join us in making Sierra Madre the best place to live in the San Gabriel Valley!
The Sierra Madre Kiwanis (SMK) is a proud community leader providing funds and activities for local youth. SMK supports Sierra Madre thought activities like the annual; Pancake Breakfast, dinner to the Rose Float construction crew; Veterans Day Lunch, First Responders Lunch, Youth Builders Club, Youth Key Club, judging the Halloween Costume contest, guest speaker luncheons and much, much more.
For membership information and meeting times and dates please look here.