October 5, 1922 ~ February 14, 2021

The City of Sierra Madre lost one of its' greatest sweethearts, Former Mayor and volunteer extraordinaire, George Maurer.
Maurer, who celebrated his 98th birthday in October, served on the Sierra Madre City Council for a total of twelve years and served as Mayor in 1990-91, 1995-1996 and 2005-2006.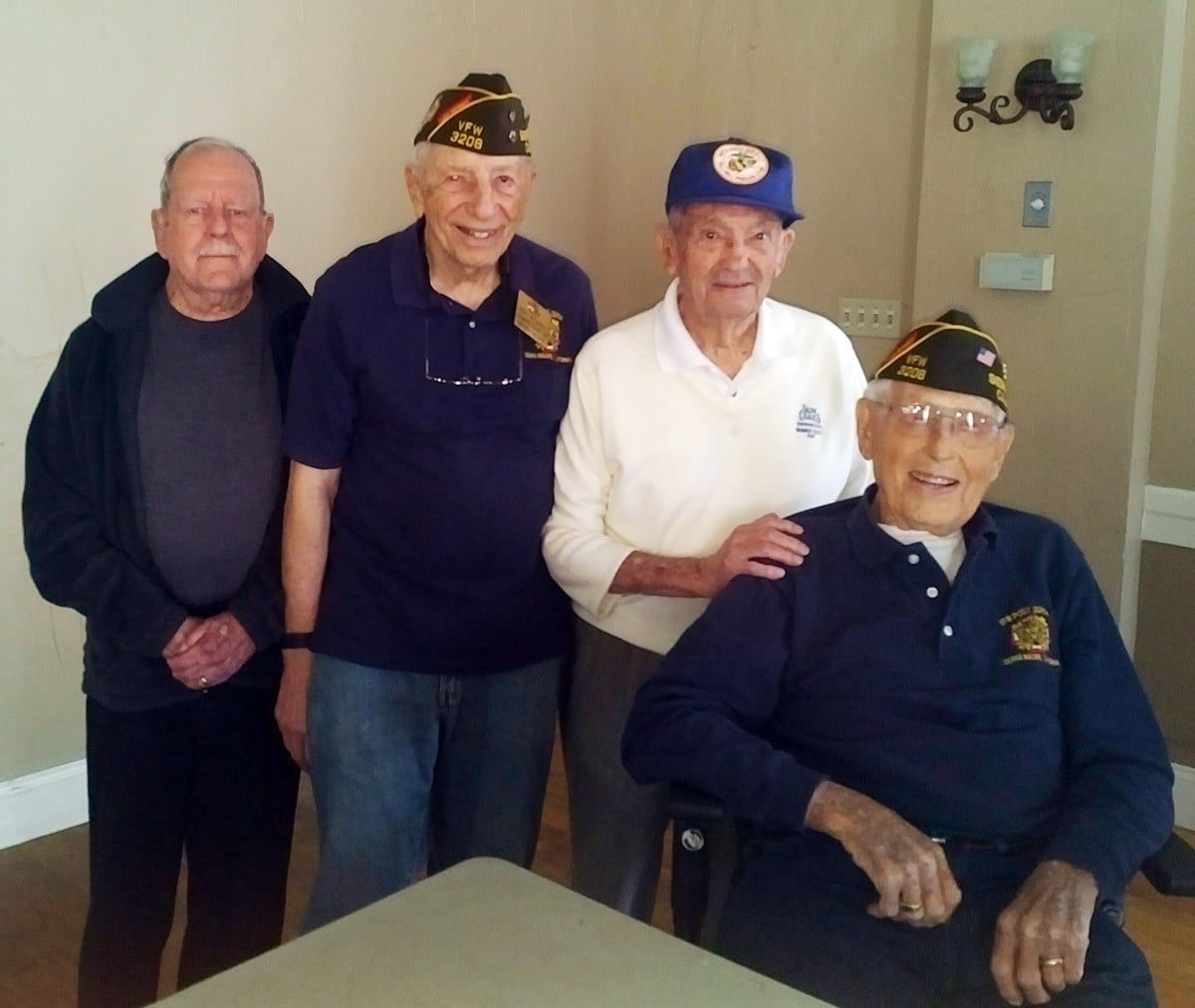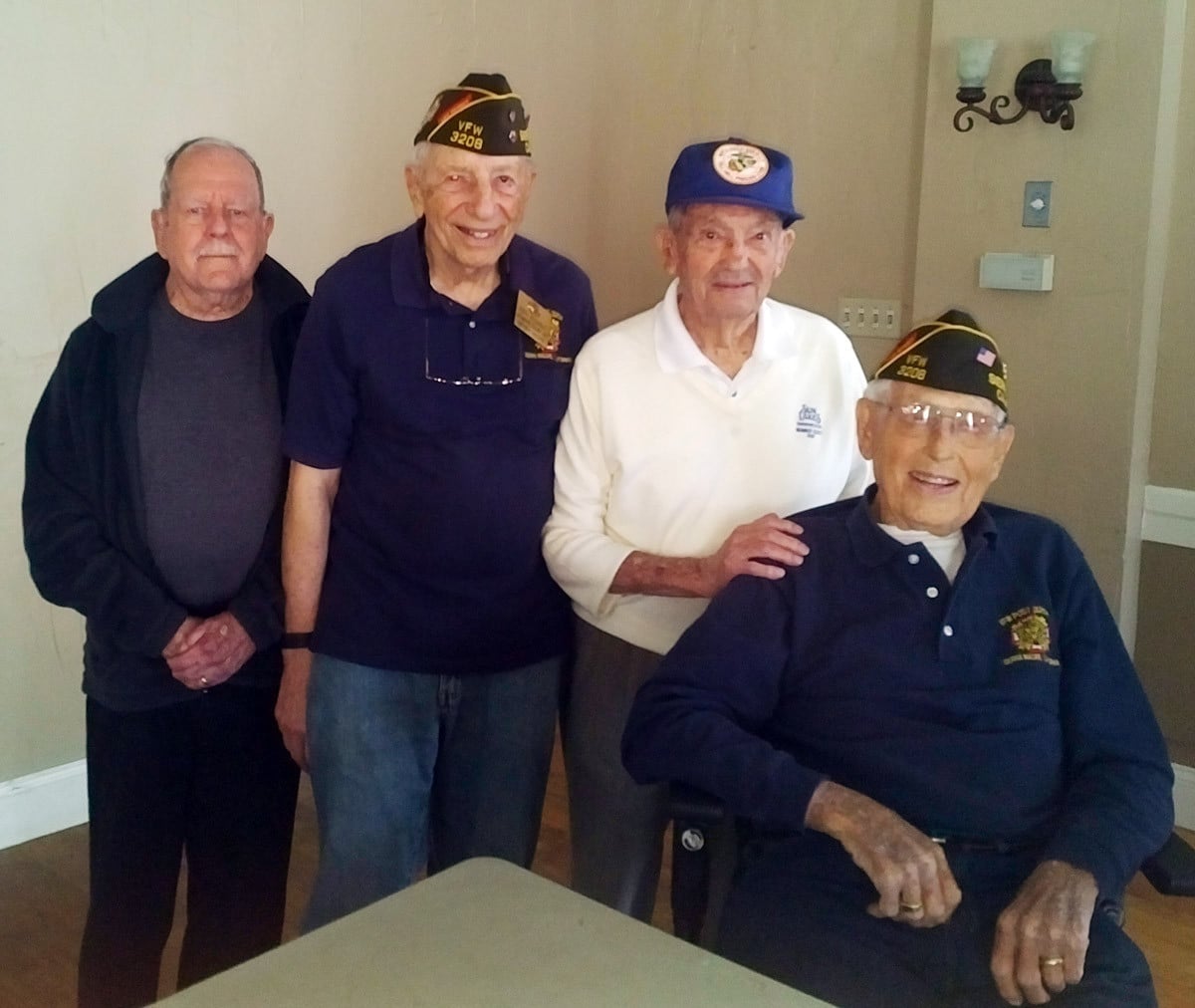 A World War II Naval Veteran and supporter of VFW 3208, service to country and community was his middle name. He belonged to Sierra Madre Rotary for several years and was a member of the Sierra Madre Kiwanis Club since 1989.

George Alfred Maurer was born in Burlington, NJ, on October 5, 1922, to George and Jenny Maurer, one of 11 children. He moved to Sierra Madre in 1961 with his wife Mary and raised their four children.

A Linotype Operator by profession working on newspapers on the East Coast and in the west once he moved. George worked for the Los Angeles Herald-Examiner and the Pasadena Star-News before being hired at the Sierra Madre News, where he worked for nearly thirty years.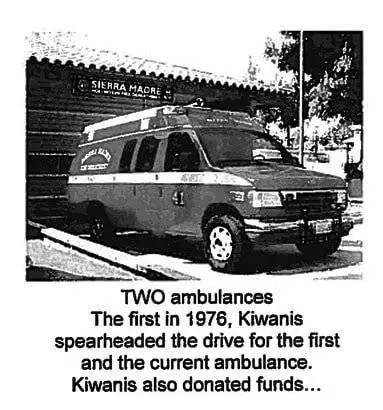 He was also a 30 plus year member of the Sierra Madre Volunteer Fire Department. In fact, he was the first Paramedic and was instrumental in the fundraising effort to purchase of an Ambulance for the department.

His love of Sierra Madre was manifested in so many, many ways. He was honored by the city for his years of public service in 2006 by naming the prestigious George Maurer Lifetime Achievement Award after him. The honor is bestowed upon the Sierra Madrean who best exemplifies Maurer's lifetime commitment to the betterment of the community at large, "for a person/entity whose lifetime of service embodies the spirit of volunteerism." 

He was also honored as Citizen of the Year in 1974; Sierra Madre's Older American and as a Sierra Madre Treasure in 2011. (partial listing)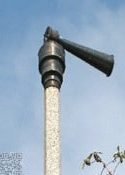 George's serious commitment to public safety was not only demonstrated through his service in the SM Volunteer Fire Department but also manifested in his passion for the preservation of the city's "Horn". The horn, which was stationed in Kersting Court for years, was the primary notification of a citywide emergency or fire before the age of technology. 

After decades of service, the horn was replaced with modern devices, however in 2010 when the city's Emergency Radio Station was launched (AM 1630), George made certain that the horn was renovated and activated. The horn blasted an ear shattering sound to let residents know city wide of an emergency. In its' last iteration, the horn was to notify residents that it was time to turn to AM1630 for further instructions.

As time moved on, Maurer gave up driving and could be seen tooling around town in his 'souped up' golf cart (pictured above). A man of strong convictions, a warm heart and a contagious smile, he leaves a legacy of public service for others to follow.

He was preceded in death by his parents, his wife Mary, and son George. He is survived by his son Bill (Tyler, Texas); daughters Mikki Poretta (Arcadia, Ca.) and Linda Heaton (Palm Springs) and a host of grand, great-grand and great, great grandchildren.
At press time, information on Memorial Services was not available due to COVID 19 restrictions.

It should be noted, however, that George did invite half of the town of Sierra Madre for his 100th birthday party, so stay tuned.
Thank you, Susan Henderson, for your narration.