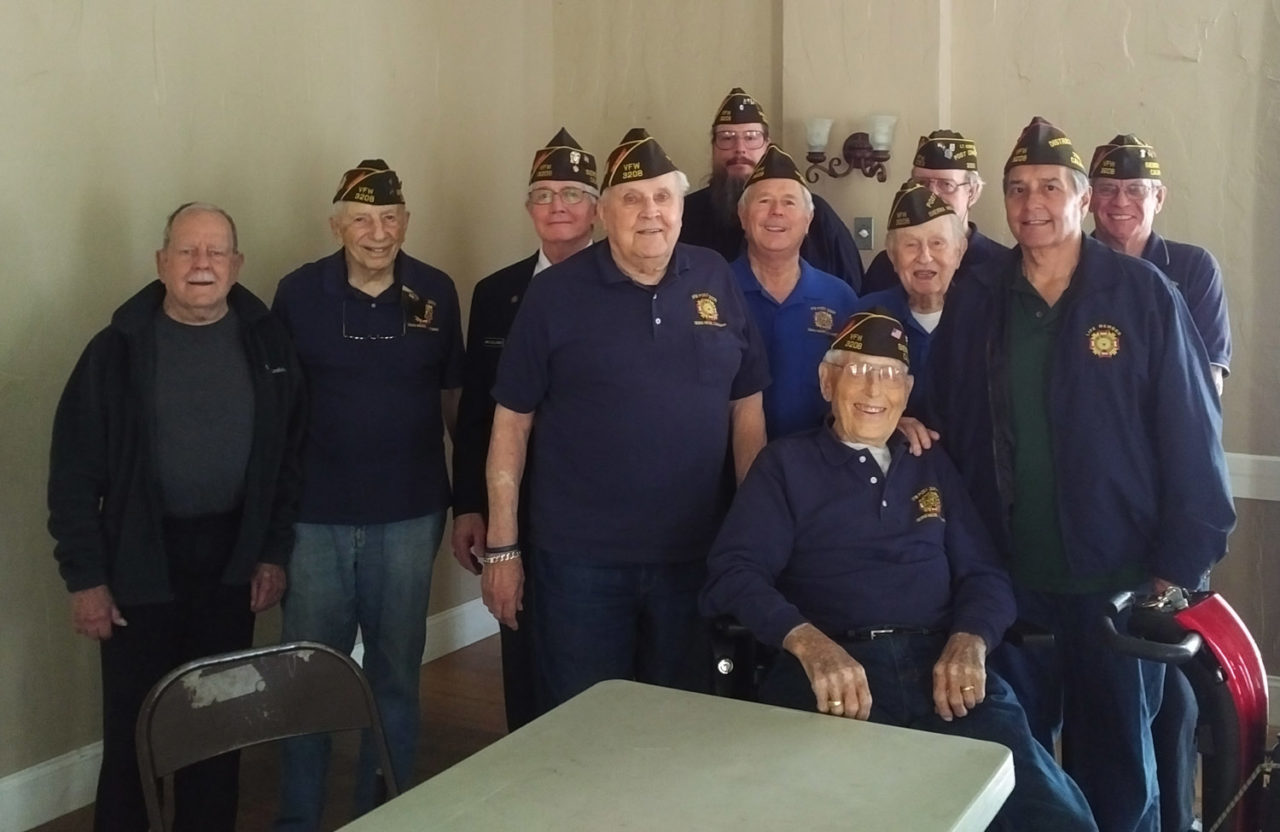 From left to right George Mauer, Ken Anhalt, Duncan MacGillivray, Post 3208 commander, Patrick Montgomery, Gary Hood, Gordon Caldwell, Bud Switzer, unknown, David Loera Post Quartermaster, Stan Pinti.
The Sierra Madre Kiwanis
Honors Veterans Day with a Luncheon.
The Sierra Madre Kiwanis Honors Veterans Day. The Veterans are honored at the luncheon. Sierra Madreans from all walks of life joined the festivities honoring our veterans. One of the riches aspects of our community is the involvement of our citizens.
It was a real pleasure to host a special luncheon in honor of our veterans of the war on Tuesday, November 8th. Here's a snapshot of some of our dear friends and veterans from the Local VFW 3802. The veterans joined us for lunch, three of which also happen to be fellow members of our Kiwanis club! Thank you for your service, gentleman. We always enjoy having you as our guests, and you are welcome to join us at any time!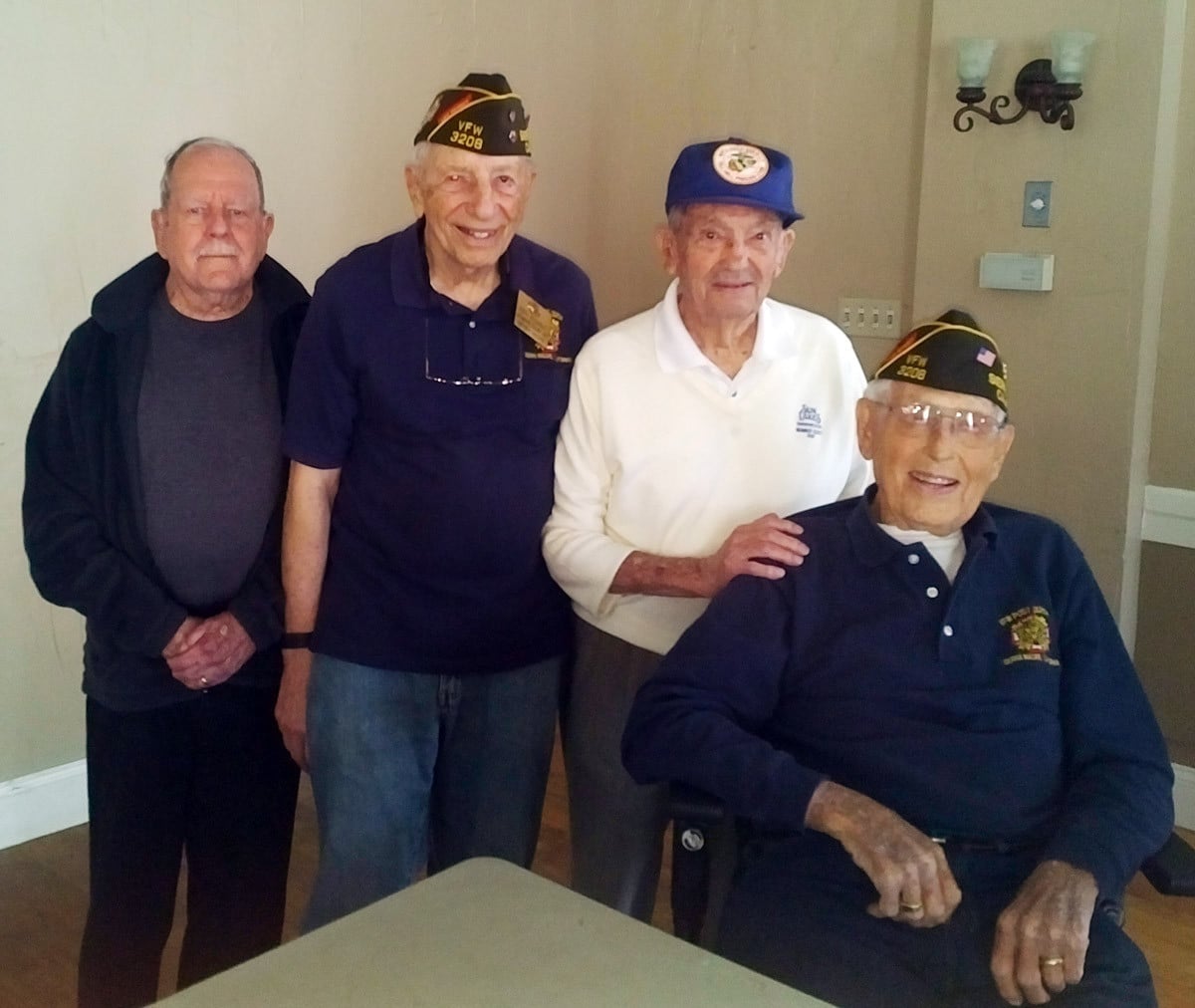 Special guest Jack ten Napel, 96-year-old Marine, was on Midway Dec. 7, 1941.  After Pearl, Midway was hit at 8:20 PM that same day. Jack was in an observation tower when they hit.