Sierra Madre Kiwanis Annual Pancake Breakfast is coming up soon.
Sierra Madre Kiwanis Annual Pancake Breakfast is Saturday, September 19, 2015. The cost for the breakfast is still only $5.00 per plate.
Breakfast includes your choice of Pancakes, Sausage, Milk, Coffee or Juice. Join your friends and neighbors under the pergola for the very best breakfast in town.
Early birds get their pancakes and sausage right of the grill. Get there early because the line can get long.
Bring the #1 pancake lovers in your family. Yes, it's your kids, grand kids, nephews,  nieces, cousins both large and small.
Get that second cup of coffee and chat awhile with family and friends.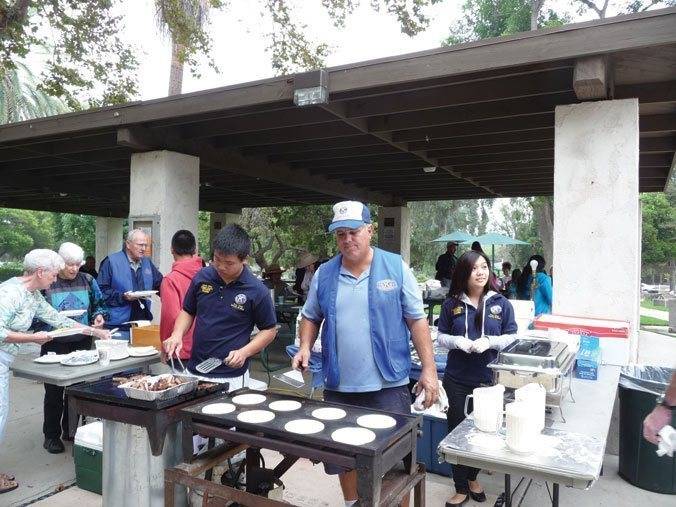 Help us fund our children's programs throughout the year. Our programs have helped thousands of children improve their quality of life in our community.
Look for our Kiwanis sponsored events throughout the year! Together we make a difference.
Proceeds to benefit Kiwanis 2015-2016 children's programs. Proceeds from the event will help fund the Creative Arts Group "Imagine Art Program" benefiting the students of the Sierra Madre Elementary School.