Sierra Madre Kiwanis Annual Youth Installation Dinner Meeting.
Sierra Madre Kiwanis Youth Installation Dinner celebrates Builders Club and Key Club officers installation dinner with their parents.
The dinner recognizes the Builders and Key club members and honors their contribution to the ideals and beliefs of the Kiwanis.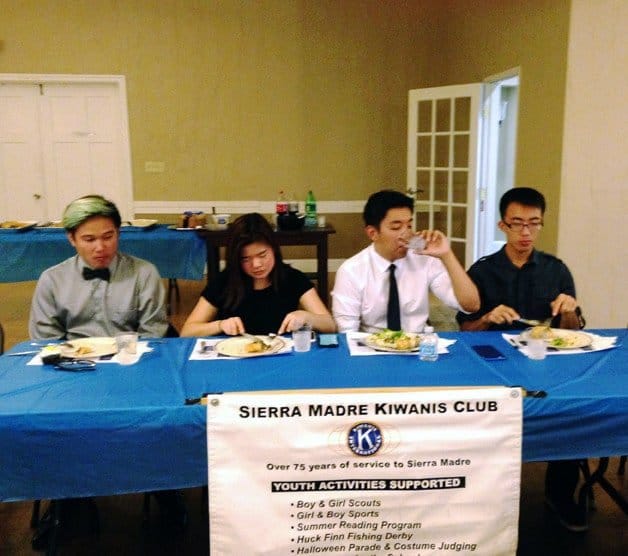 About the clubs
Kiwanis clubs dot the globe, making sure the kids have what they need to be secure and successful in any community. Local club members can do anything they set their minds to. We host nearly 150,000 service projects from building playgrounds and school fundraising to mentoring teens and sponsoring youth sports.
Key Club
Key Club members around the world are learning how to lead and stand for what's right through service and volunteerism. In partnership with their local Kiwanis club, high school students are making a positive impact as they serve others in their schools and communities.
Builders Club
Builders Club is the largest service organization for middle school and junior high students, with more than 45,000 members worldwide.
Members learn to work together and develop servant-leaders skills as they serve their school and community. In partnership with UNICEF and March of Dimes, the clubs are able to expand their outreach to babies and children of the world.
Builders Club is a student-led community service organization that operates under school regulations and draws its members from the student body.
Community-based Builders Clubs can also be established at churches, libraries, Boys & Girls Clubs, YMCAs, lodges or similar facilities. A Kiwanis club, composed of like-minded, service-oriented people from the community, serves as the club's sponsor.
For more information about Builders and Key Club see Kiwanis.org