February 4th was a celebration of Susan Henderson's birthday. Susan prepared lunch for the Kiwanis ably assisted by her Cousin Jackie.
As always Susan served a meal that was plentiful and delicious. The Menu theme was south of the border, with a choice of red-velvet cake or pie for dessert.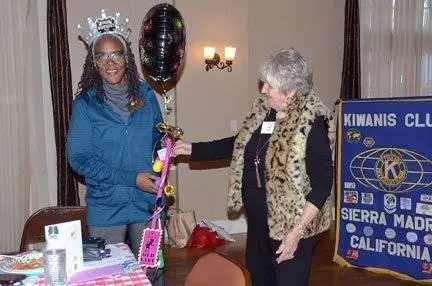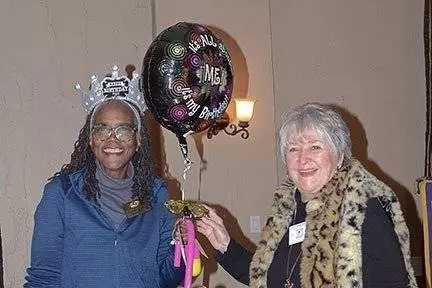 The princess really came to life with all her friends and family celebrating with the membership.
Photos by Mary Lou Caldwell